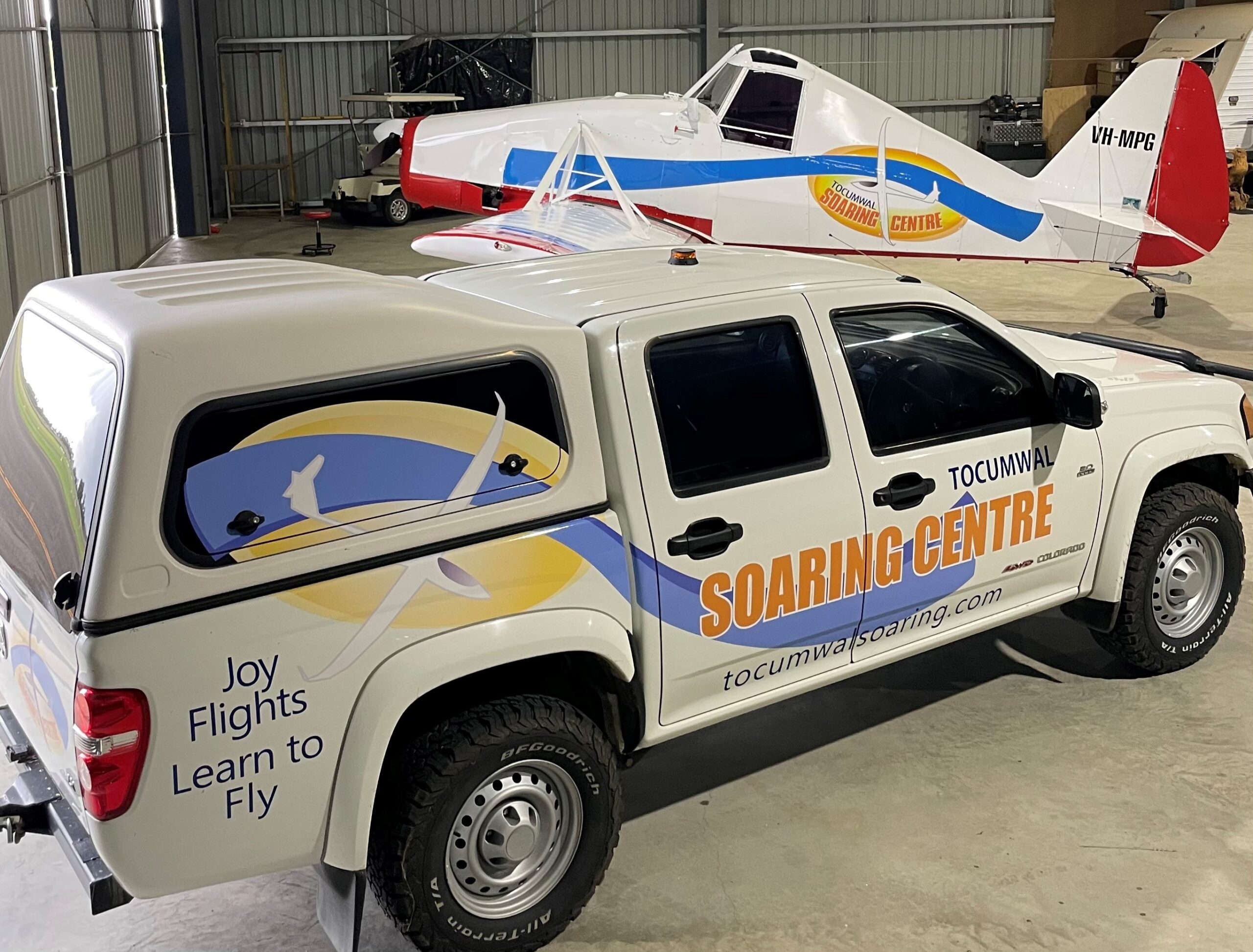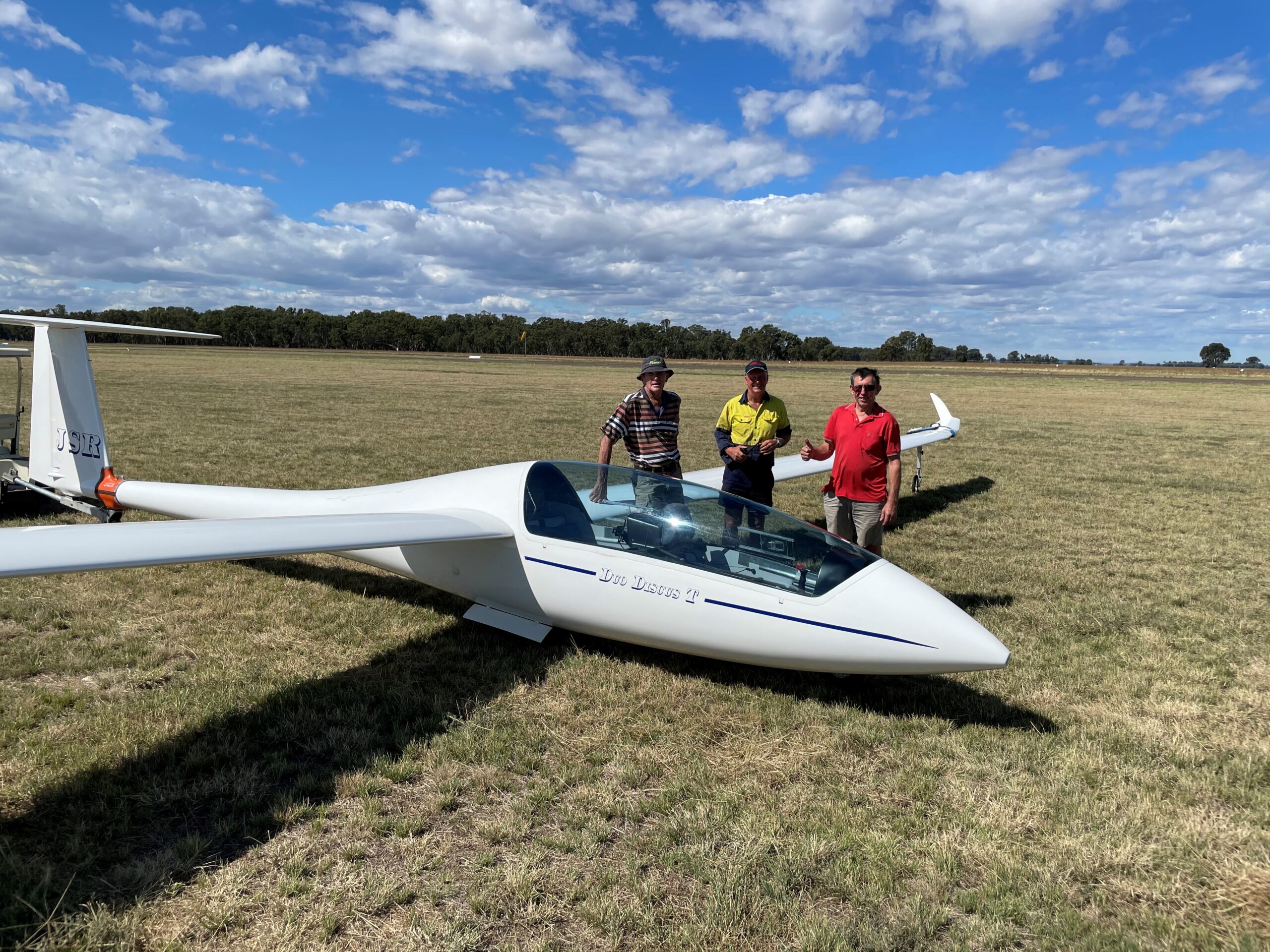 Tocumwal Soaring Centre aims to provide a glider hire service to pilots both locally and overseas.
Tocumwal, nestled along the mighty Murray River on the border of Victoria and New South Wales, and is well renowned for its superb soaring conditions. Glider pilots from all over the world have been coming to Tocumwal for nearly four decades. Although we are in the heart of some of the best soaring country in Australia, we are only a short 3 hour drive north of Melbourne.
Come and Fly with Us!
We operate from the iconic Sportavia hangar, along with a large hard stand area for tying down gliders with over 300 metres of steel cable fixed in position along with water filling points. Hangar positions can be requested.
We have 3 x Callair tow planes available for launching at competitive rates. Aero tow retrieves are preferred, however trailer retrieves can be arranged.
The aim is to provide affordable and accessible gliders to glider pilots from all over the world.
We have great on site accommodation with 4 one bedroom self contained units along with on site caravans.
The Team
Lumpy and Sharon are committed to making sure you enjoy your time at Tocumwal, and keep you coming back for more. Lumpy has many 1000km flights under his belt along with the current Australian FAI 1000km speed record at 148kph so you  are in good hands.
Lumpy Paterson
Sharon Dennis