After the latest news?
Exciting news! We have been shopping for sailplanes over the last few years and will reopen on the 1st of October 2022, bigger and better than ever.
We have a fleet of sailplanes to cater for every skill level. Bookings will be available soon - in the meantime make sure you like our facebook page to stay up to date with the latest news.
Tocumwal - Soaring heaven
Who hasn't heard of Tocumwal? Situated on the Murray River that separates the states of New South Wales and Victoria, Tocumwal is part of some of the best gliding country in Australia.
Easily accessible from either Sydney or Melbourne, it is a very convenient destination for your next gliding adventure.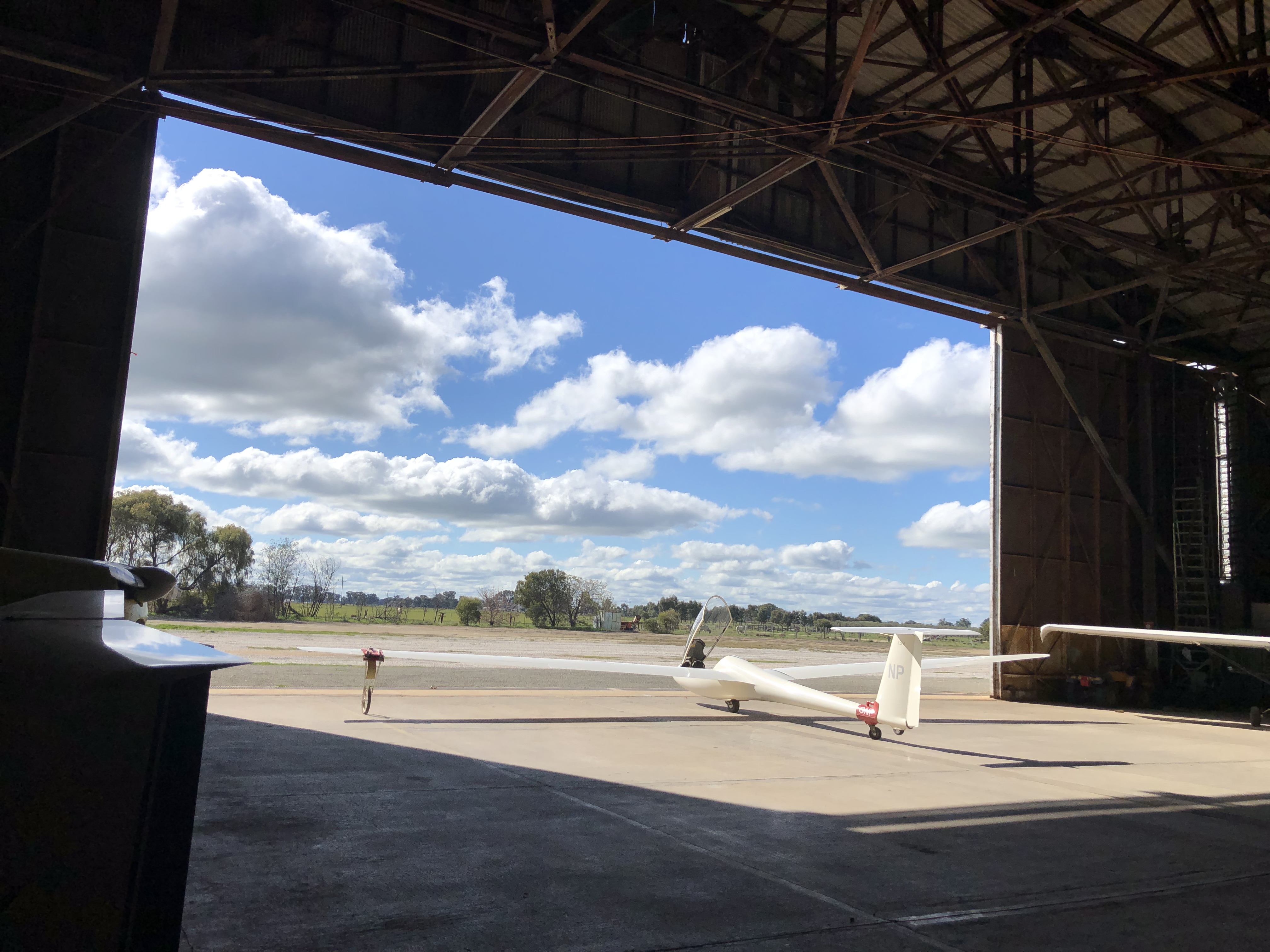 Need more information?
Feel free to contact your hosts - Lumpy & Sharon.