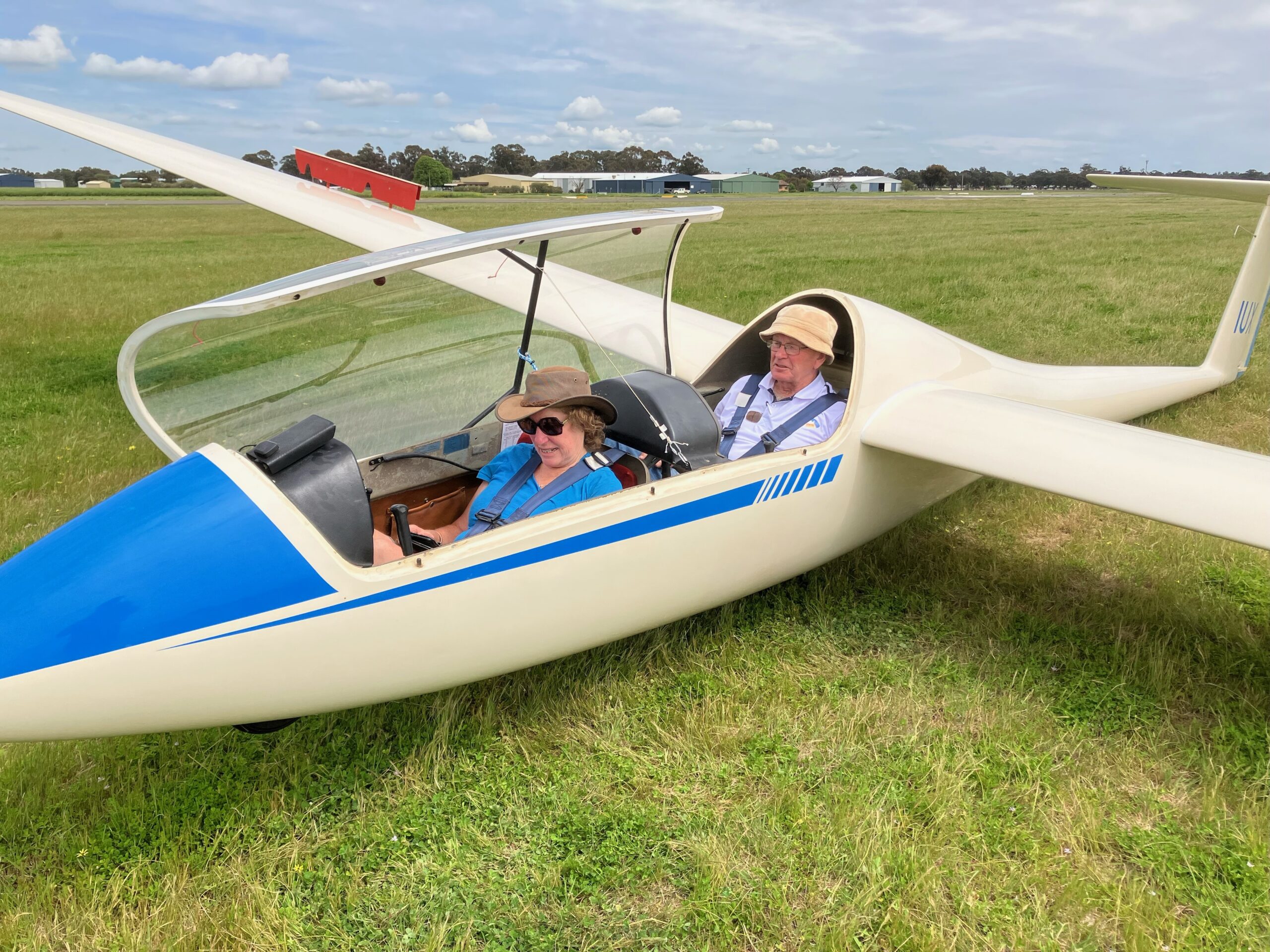 Tocumwal Soaring Centre offers glider pilot training services to suit your needs!
Condensed Training - a week or more length course designed to take you from hatchling, through fledgeling, to solo pilot!
Try our Air Experience Flights and test your skills at piloting a glider
We have three two seat training gliders to cater for groups
On-demand training whenever it suits you best
For more information be sure to follow our facebook page for the latest updates.
Come and Fly with Us!
We operate from the iconic Sportavia hangar, along with a large hard stand area for tying down gliders with over 300 metres of steel cable fixed in position along with water filling points. Hangar positions can be requested.
We have 3 x Callair tow planes available for launching at competitive rates. Aero tow retrieves are preferred, however trailer retrieves can be arranged.
The aim is to provide affordable and accessible gliders to glider pilots from all over the world.
We have great onsite accommodation with 4 one bedroom self contained units, as well as on site caravans.
If you have any questions, feel free to drop us an email or give us a call.
TSC Accommodation
We have built brand new self contained units, which allows guests to stay on site whilst flying with us to enhance the experience.
These rooms have reverse cycle air-conditioners which will keep you nice and cool during the summer months. Every room has a gas cook top and oven if you like to pre-pare your own food.
We also have on-site caravans if you prefer this style of accommodation.
Talk to the team when making your glider booking to check availability.
On Site Rooms
Self Contained Units